The Trojan horse is the incubator or accelerator corporate. The latter carries in its entrails the best Greek warriors (startup). The Trojan citadel is the great group. There is a hierarchy in Troy, with its king (CEO), its princes (Executive Committee), its nobles (top managers), and the people (employees). It should be noted that the king and princes of Troy are keen to have the horse, an offering of the Greeks (startup ecosystem), enter the citadel. In any case, this is what they display, despite a subtle mix of fears and fascinations…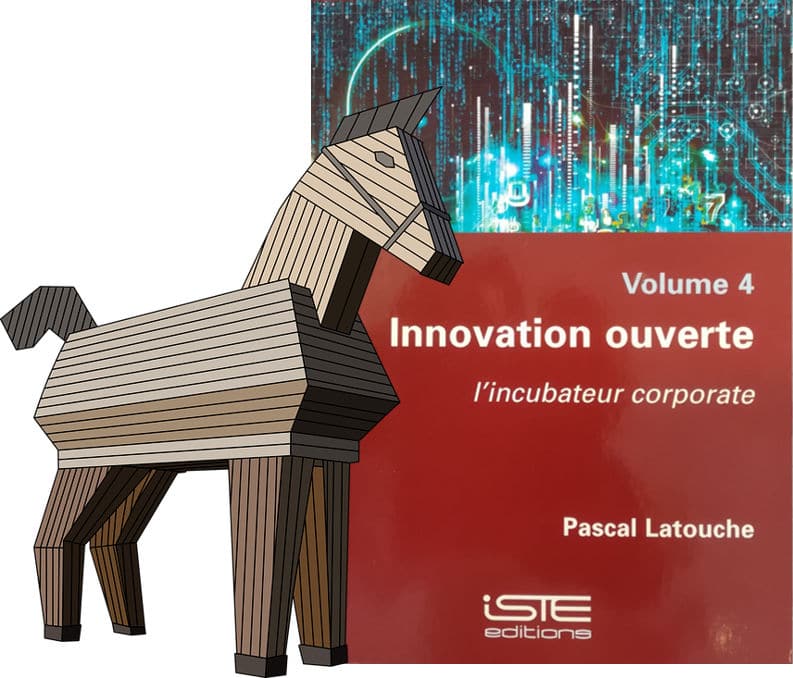 Finally, whatever the real motivations, we will have to find the means so that the horse is not a source of risk, but on the contrary a source of wealth.
Let's stop there this metaphor and reassure yourself! This book is written in the present tense with actors who are not mythical. The aim is to explain the mechanisms that allow things to happen by finely analyzing what wood this Trojan horse is made of 😊 !