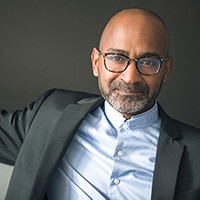 Pascal Latouche
I hold a PhD in Management Sciences from the University of Paris-Saclay. My convictions, books, conferences and interventions reflect my personal views on the practical applications of open innovation in industry.
As a player in the entrepreneurial ecosystem, I am driven by five convictions that permeate all my actions:
Situational intelligence
Taking into account the culture of economic structures.
The intelligence of the moments
To respect the capacity of each one to appropriate the changes in real time.
The intelligence of people
To consider the existing social relations between actors from different environments / ecosystems.
The intelligence of results
Set common objectives that can be qualified and quantified.
I voluntarily support many start-ups and entrepreneurial networks (RH&M, COM'Média, the Telecom Foundation's Start-up Loans Committee, etc.).
Since 2018, I have been an author with ISTE (2nd French-speaking publisher of scientific books) and Wiley (1st English-speaking publisher of scientific books). I write books and articles on Open Innovation! I write books and articles on Open Innovation!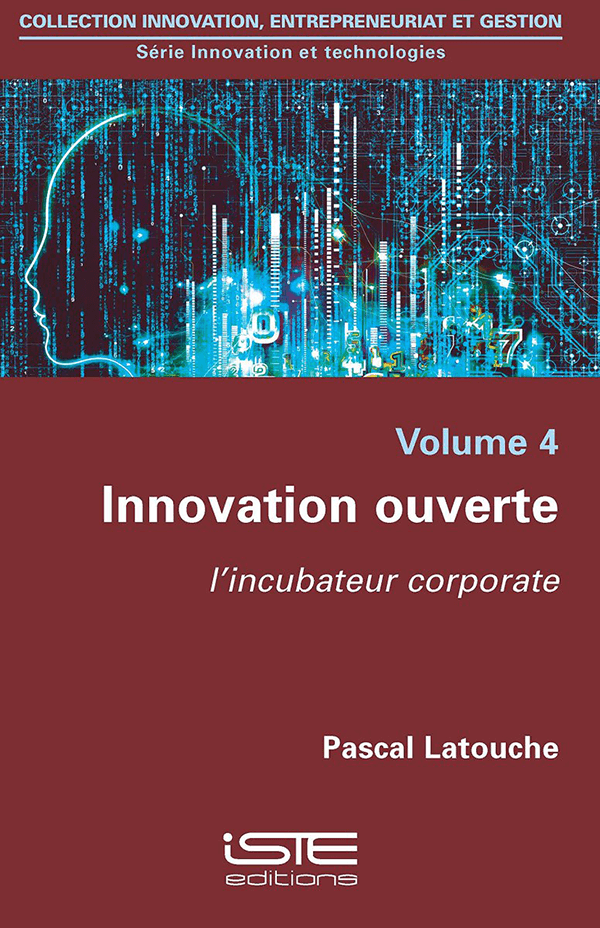 Innovation ouverte
L'incubateur corporate
Série Innovation et technologies
L'incubateur corporate de start-up se développe actuellement dans les grandes entreprises comme une approche essentielle de l'innovation ouverte. Il est confronté à un système global impliquant des contextes, des questions et des acteurs variés. Sa mise en œuvre est un art, et pour réussir, l'incubateur corporate doit devenir un véritable "architecte d'interactions".
À l'aide de témoignages et d'études de cas réels, l'auteur vous plonge dans les mystères structurels et sociaux des incubateurs corporate. En analysant les mécanismes complexes des interactions, ce livre décrypte et révèle les clés du succès de ces dispositifs et de l'innovation ouverte au sens large.
Le concept d'"architecte d'interactions" est lié à l'art de construire des interactions fructueuses au sein des systèmes humains. Être conscient que les systèmes sociaux existent est une bonne chose, mais savoir les gérer est mieux.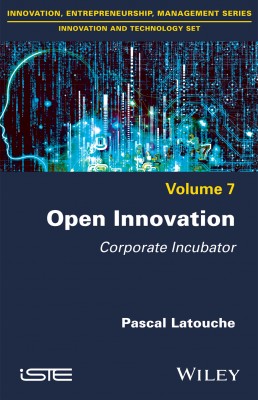 Open Innovation
Corporate incubator
Innovation and technology set
The corporate start-up incubator is currently developing in large companies as an essential approach to open innovation. It faces a global system involving varied contexts, issues and actors. Its implementation is an art and to succeed the corporate incubator must become a real "interaction architect".
Using testimonials and real case studies, the author takes a dive into the structural and social mysteries of corporate incubators. By analyzing the complex mechanisms of interactions, this book decrypts and reveals the keys to the success of these devices and to opening innovation in a broad sense.
The concept of an "interaction architect" is related to the art of building fruitful interactions within human systems. Being aware that social systems exist is good, but knowing how to manage them is better.
Open Innovation
Human set-up (Iste & Wiley, 2020)
Coming soon
The new opus of Open Innovation goes into production. With this 2nd opus, this time I deal with human set-up. For entrepreneurs, entrepreneurship is an exciting life project. But it won't always be easy, won't it!
For those who take part in such dynamics, including internal corporate employees, it requires an extraordinary commitment to go beyond their usual mentalities, behaviors and actions, in short to manage multiple interactions.
The findings go beyond the business world. Indeed, people must find their place in order to move forward and generate value. Our behaviour towards others is in question!
Lectures and interventions
Since 2013, I have been working as a speaker on themes I am passionate about, "Entrepreneurship", "Open Innovation", "Innovation", "Strategic Management", … in digital events, schools (IMT Business School, Université Panthéon-Sorbonne, IAE Paris, ESD) and companies.